Stephen R. Judge, ChFC, CLU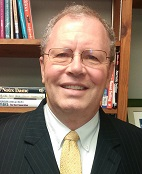 Steve Judge has been working with individuals and businesses in the Asheville area as a financial advisor since 1993, initially with a major North Carolina regional bank. In 1997, Steve successfully opened a branch office for a leading NYSE Member firm, building that branch to 30 million dollars in assets under care.
A 1977 graduate of the University of Notre Dame, Fighting Irish, Steve received his Army Commission as an Infantry Lieutenant. He served as peacekeeper on the DMZ in Korea and then with the 82d Airborne Division at Fort Bragg, NC. He was honorably discharged in the rank of Captain in 1981.
Steve has extensive experience in business and personal investment and retirement planning. He has qualified for advanced levels of professional recognition throughout his career.  Steve holds both the Chartered Financial Consultant and Chartered Life Underwriter designations from the American College in Bryn Mawr, PA.  
Steve believes that investment decisions are as much decisions of the heart as the pocketbook. As such, he assists his clients in mapping out strategies consistent with their deepest values.
Steve is active in his church and community. Steve tutors English as a second language for the Literacy Council of Buncombe County, NC. He mentored in the public schools with Big Brothers and Big Sisters of Western North Carolina for twelve years.  Steve believes in social justice, through the empowerment of education and self-development.